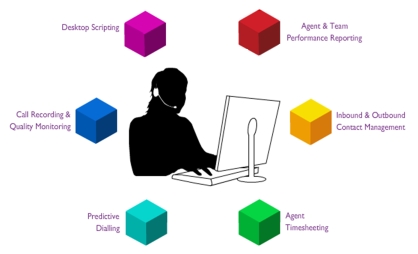 For an overview of our modules select below


Inbound & Outbound Contact Management


Desktop Scripting


Quality Monitoring & Call Recording


Agent & Team Performance Reporting


Agent Timesheet


Predictive Dialing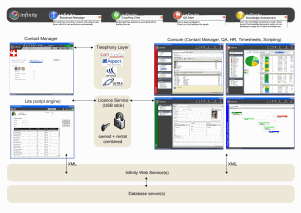 Contact Manager, Knowledgebase, Diary Management, Task Management


Script Designer, Administration Tools


Quality Monitoring, Manager, Call Recording


Reporting, Infinity Live


Timesheet System


CTI Toolbars
You will also find the whole of the Infinity Documentation on the Infinity Documentation page, for example:
You will find the answers to the Frequently Asked Question on the Infinity FAQ page.
You will find the details of each release in the Release History pages. You can also check out the content of future releases on the What's to come section.
---